Stability.Strength.Performance
ToePro Foot/Ankle Exercise Platform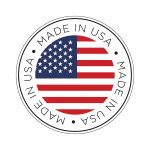 TheToePro foot exercise platform has been designed to improve performance by strengthening muscles of the foot and leg in their lengthened positions. Compared to conventional exercises, exercising lengthened muscles produces nearly fourfold increases in strength.
The ToePro Foot Exercise Device is also useful for the prevention of falls in the elderly: Every 1% increase in force generated beneath the big toe decreases a senior's risk of falling by 7%.
Every ToePro comes with a ToePro bag and instructions for use.
** The ToePro Foot/Ankle Exercise Platform is designed, engineered, and manufactured in the USA.
Increase Toe & Arch Strength
"I started using the ToePro about two years ago at the recommendation of my chiropractor, John Ball. When I first started using the device, I could feel it target very specific muscles in my arches and legs, and knew it was going to be helpful. I highly recommend this device, not just for improving running performance, but also for preventing injuries."
"I was first introduced to the Toe Pro when I started working with elite athletes here at HOKA NAZ Elite. I've seen it become a huge part of our daily ancillary routine to help strengthen the muscles and tendons of the lower leg. It's an excellent tool to have so our athletes can maintain health and consistency in their training."
"The ToePro is a great tool for strengthening the foot and ankle, it's simple to use and there are a variety of exercises that have been helpful in addressing my lower leg issues- from plantar fascial pain to ankle instability. Runners everywhere know how important it is to take care of your feet!"
Jaxie Meth, PT, DPT
The Method Performance
Sara Hall
Professional Marathon Runner